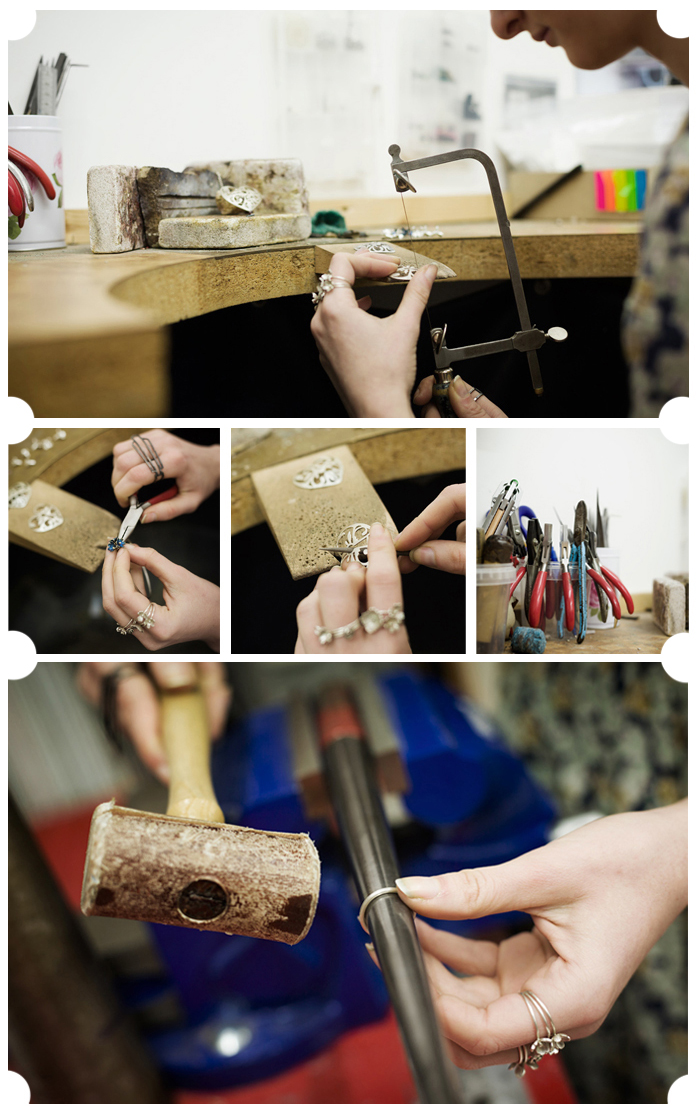 The Workshop
All of Sian Bostwick's jewellery is lovingly created in her bijou little workshop in the heart of a exciting creative community & arts centre in Kent just 45 minutes from central London.
Filled with Sian's jewellery creations and collections the workshop has so many jewels to discover and fall in love with. Surrounded by the multi talented artists and the creativity of the Nucleus Arts Centre, it's gallery and charming café Sian works on creating her enchanting jewels in a workshop filled with just some of her books, collections of odd finds, wonders and lots of jewellery. The workshop is a delightfull little wonder room of jewellery treats with all of Sian's jewellery making tools and equipment as well as insperational books of fairytales and magical stories. It is also the place to see Sian collection of one off jewels created individually and never to be repeated, often when Sian find's a story she just has to create with.
To book an appointment to visit the workshop please
contact
Sian. Tea and jewels await you.
Launcing soon
- Sian Bostwick Jewellery will be launching "Make your own Wedding Ring" classes for couples from our Kent workshop